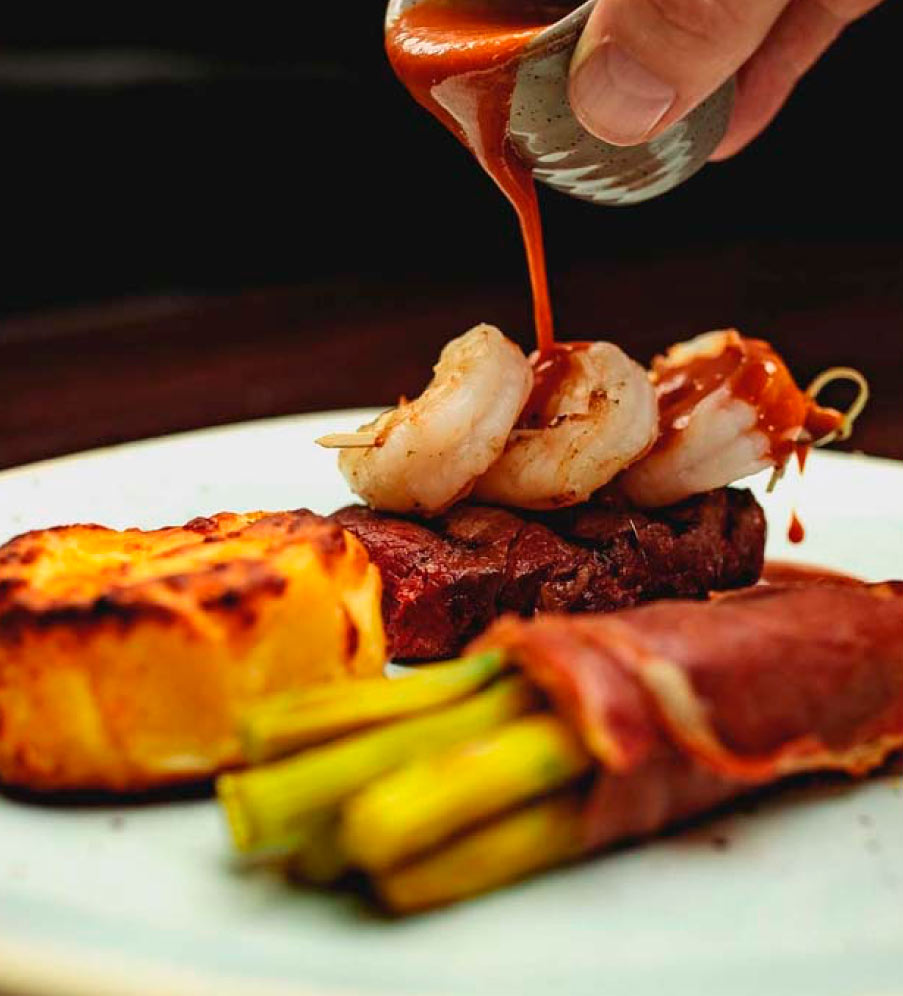 AUTHENTIC ITALIAN CUISINE AT VITTORIA ON THE BRIDGE
SOURCING A GENUINE TASTE OF ITALY
For three generations, the Crolla family have been bringing a genuine taste of Italy to Edinburgh. With numerous awards for outstanding service and cuisine across all five of their outstanding Italian restaurants, they are definitely doing something right.
It is this dedication to quality that has built Vittoria's enviable reputation, synonymous with the highest standards of Italian food and hospitality.
SOURCING OUR AUTHENTIC ITALIAN INGREDIENTS
When it comes to providing the best quality Italian food, the ingredients do most of the talking. That's why the Crolla family have gone to great lengths to bring the best artisan ingredients directly from the best Italy producers, making regular visits to meet suppliers, review new products and find the best new ingredients.
Forging longstanding relationships with the best suppliers across Italy allows the Crolla family to source spectacular six week cured chilli and black pepper salami from the finest cuts of Italian reared pork; authentic durum wheat pasta from Gragnano on the southern edge of Naples; and classic Buffalo mozzarella from buffalo's reared in the Campana region. All this and more is what gives the Vittoria Italian restaurants a truly authentic taste of Italy.
While other ingredients and products are sourced more locally, the family is unequivocal in selecting those with the finest provenance, from organic free range chicken from Aberdeen to 28 day hung topside veal.
GLUTEN, NUT OR LACTOSE FREE?
The Crolla family are aware that some customers have special dietary requirements but still want to be able to enjoy our Italian cuisine. That's why all of the Vittoria restaurants offer an extensive range of gluten-free, nut free and lactose free dishes, as well as vegetarian options. These are clearly indicated on menus. Plus, for additional reassurance, the kitchen brigade place a small Italian flag on gluten free dishes to confirm that the order has been taken correctly.
As a family run restaurant, the Crolla family ensure that their restaurants are looking after all needs and all ages, from our wide range of options to a family friendly atmosphere and even complimentary kids packs for the little ones. This is fine Italian dining, for the whole family.